George's Minnesota Muskie Expo
In February, you will be emailed a map along with directions to Concordia University in St. Paul and an exhibitor kit from Hubble Tyner, our show contractor. This package will contain rental information for anything you may need including electricity, phone, draped tables, chairs, and even professional booths.
There are also several options for lodging near Concordia with special rates set for the Minnesota Muskie Expo exhibitors. Information below is for the 2016 event. It will be updated for the 2018 Expo as soon as we have information.

On-campus dorm rooms $50/person for 1st night, $45 for each additional night. Reservations: 651-603-6163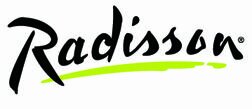 Double-occupancy rooms $82/night, 2540 Cleveland Ave North, Roseville (8 miles). Reservations: 651-636-4567